Celebrities
Uma Thurman breaks her silence on Harvey Weinstein: "Me too"
Finally,actress Uma Thurman breaks her silence about Harvey Weinstein's sex scandal. Some weeeks agos, the Weinstein scandal broke out. And dozens of actresses accused the most important Hollywood producer of having subjected them to sexual abuse.
Among the actresses were Mira Sorvino or Gwyneth Paltrow. Also Also Daryl Hannah, Uma Thurman's co-star in Kill Bill. When the reporters asked Uma for her opinion, her answer was, at the least, intriguing.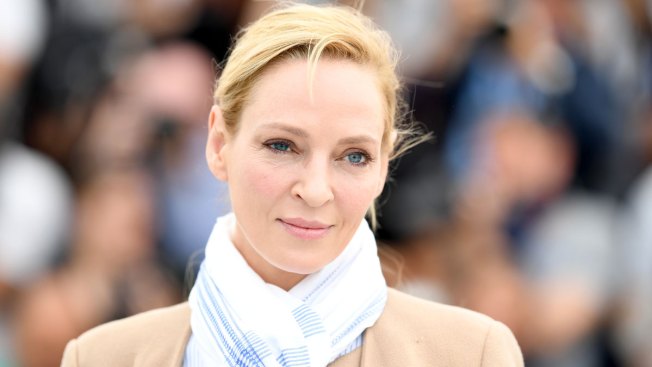 "I've learned not to speak angrily, because when I do I usually regret what I say", said the actress, who could hardly contain her anger. "When I'm ready, I'll say what I have to say".
Judging by her post on Instagram, the actress now feels ready to talk. Last Thanksgiving, Uma Thurman broke her silence on Harvey Weinstein. She posted a photograph of her role in Kill Bill, when she drives her car to kill the man who has ruined her life.
What Uma wrote speaks out by itself: "I said I was angry recently, and I have a few reasons, #metoo, in case you couldn't tell by the look on my face. I feel it's important to take your time, be fair, be exact, so… Happy Thanksgiving Everyone! (Except you Harvey, and all your wicked conspirators – I'm glad it's going slowly – you don't deserve a bullet)".
It doesn't seem casual that Uma has chosen a Kill Bill photopgraph. In the film, she methodically kills the men who tortured her. Uma Thurman has worked in 7 films produces by Harvey Weinstein. Including Kill Bill and Pulp Fiction.
Both films were directed by Quentin Tarantino. The director made some surprising comments when the Weinstein scandal broke out: "I knew enough to do more than I did", he admitted.
"There was more to it than just the normal rumors, the normal gossip," Tarantino told The New YOrk Times: "It wasn't secondhand. I knew he did a couple of these things". Weinstein produced many of Tarantino's films. And now many of the actresses who took part in those films are speaking out.
LIKE IT?
Then you might also like reading an article about the first ever hijab-wearing Barbie doll. Only in Yourselectednews.com