Lifestyle
Barbie wears hijab for the first time
From now on, Barbie wears hijab. In a clear nod to the muslim community Mattel has released the first-wearing hijab doll. In doing so, the company also tries to reflect social diversity.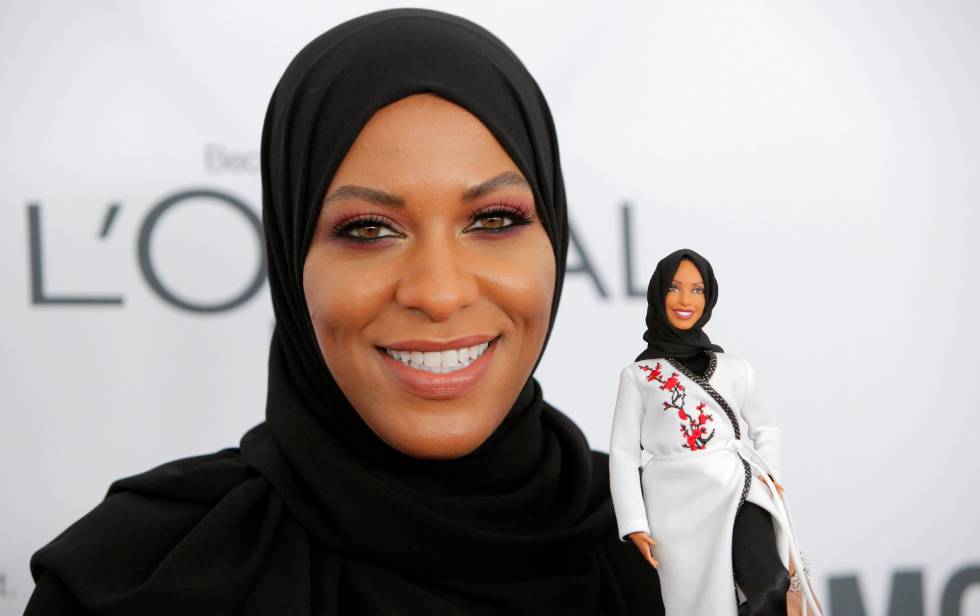 The first-wearing hijab Barbie has been created in honour of Ibtihaj Muhammad, a fencing professional born in New Jersey. As a Muslim, she decided not to take off her hijab. And so she became the first American athlete to compete at the Olympic Games wearing the hijab in RIo 2016.
In the competition, she won the bronze medal, but she drew the meadia's attention for wearing the muslim veil.
"We are very happy to honor a woman like Ibtihaj with a unique Barbie, who inspires women and girls everywhere to break down barriers," said Mattel representatives. In Brooklyn, Ibtihaj presented the doll.
She admitted that during her childhood, she would make tiny hijabs for her Barbie dolls so they would look more like her.
Hijab wearing Barbie is Mattel's last attempt to embrace social and racial diversity. The doll has been strongly criticised for being too skiny and oversexualized. According to many women, Barbie dosen't resemble real women.
In 1965 Mattel launched the first black Barbie. And in 2016 they released different dolls. The skinny, the petite, the curvy (though not too much). The company has been trying to reflect a broader vision of the beauty concept, where no girl might feel excluded.
Now they hope to attract muslim girls, but the challenge isn't easy. The muslim market has had its own version of the most famous doll in the world. For years, Fulla (that's the doll's name), has sold millions of units in muslim countries.
Nor that Barbie wears hijab, will she succeed among muslim girls?
LIKE IT?
Then you might also like reading an article about lab-grown fried chicken. Is it the future of meat? Only in Yourselectednews.com