Everything A Prince Can Do In 90 Hours [PHOTOS]
In just four days of an official trop to the Caribbean, Prince Harry of England has practiced sports, planted a tree, cleaned fish, danced and freed turtles.
Let's have a quick look at everything he did through these pictures:
1. Prince Harry carries one of the gifts received in Barbados.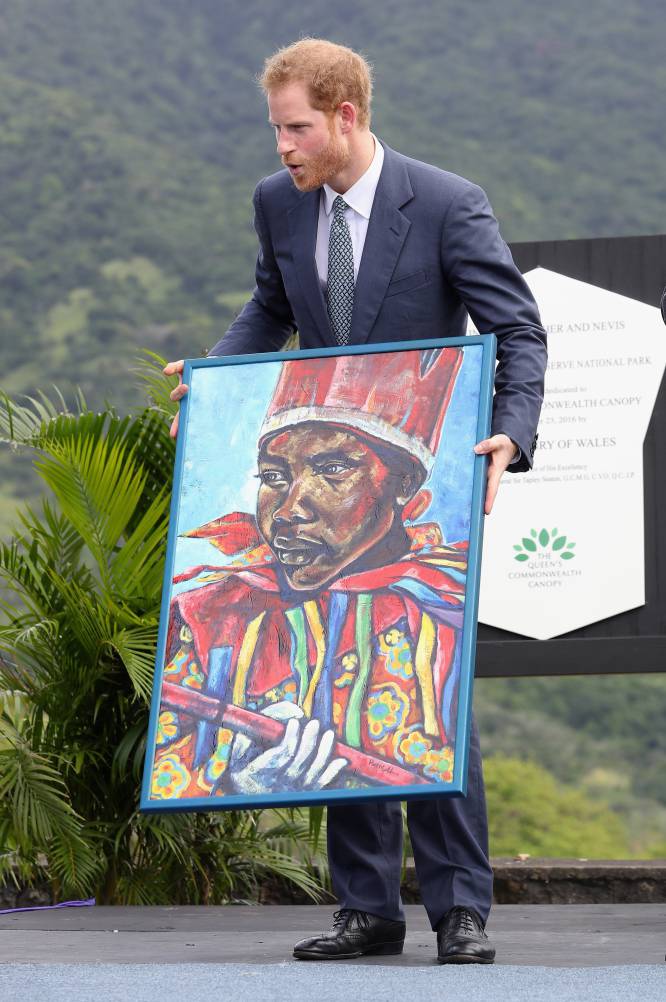 2. Harry of England visits the project of the Nevis turtle conservation in Lover's Beach on his forth day of an official visit that celebrates the 35th Anniversary of Independence in Antigua and Barbuda and the 50th Anniversary of Independence in Barbados and Guyana.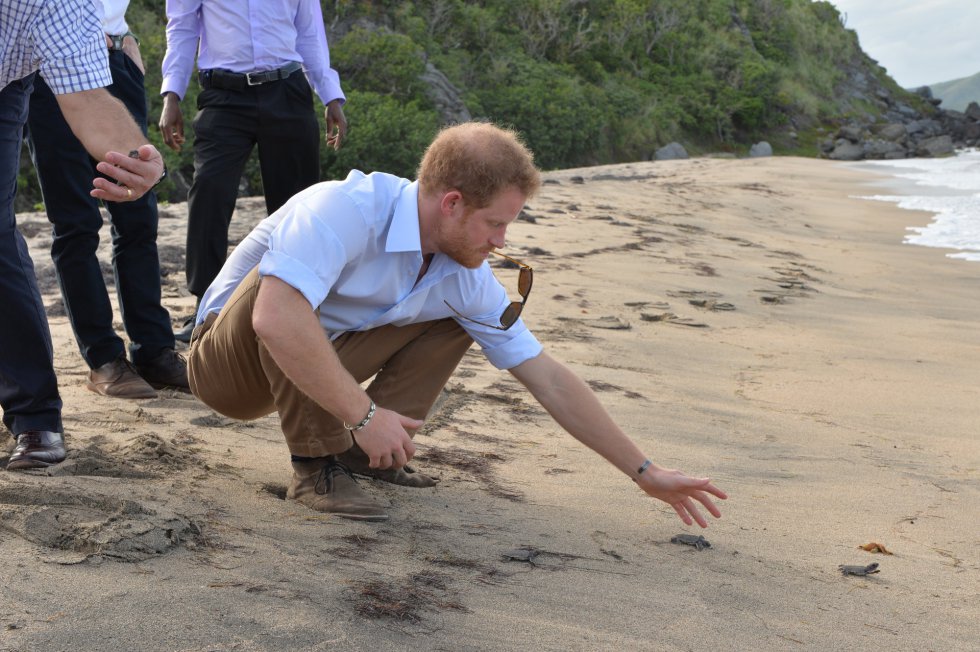 3. Prince Harry plays the drums in Brimstone during a youth manifestation on his official trip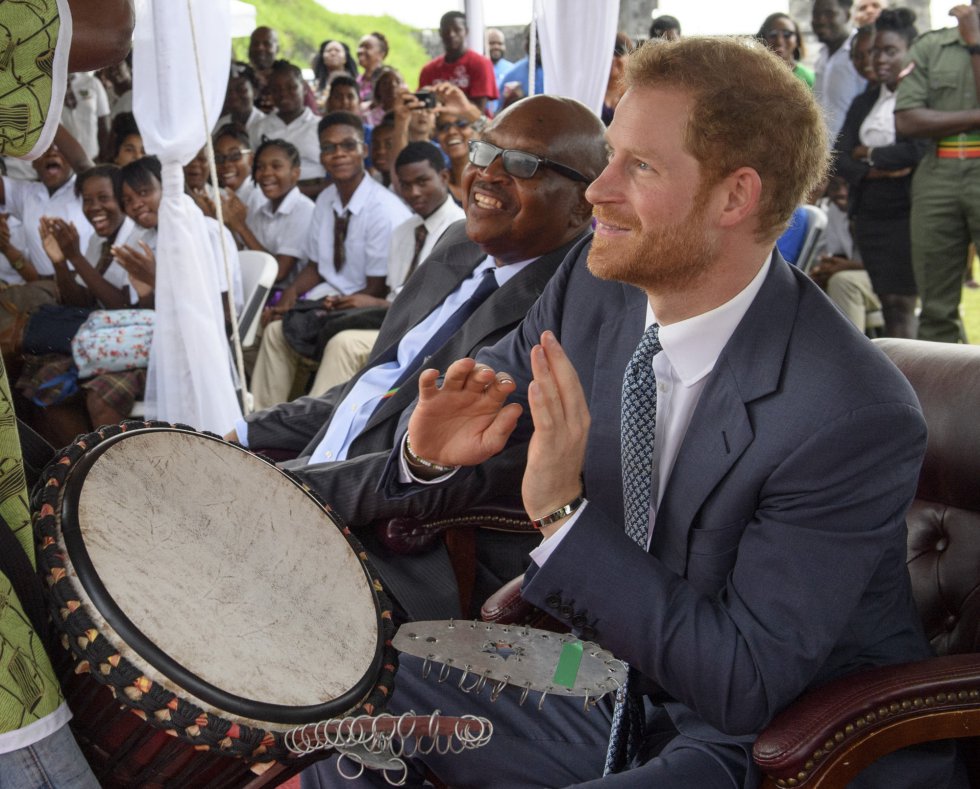 4. The grandson of Elizabeth II meets a group of kids in San Cristobal and Nieves, one of the stops in his trip through the Caribbean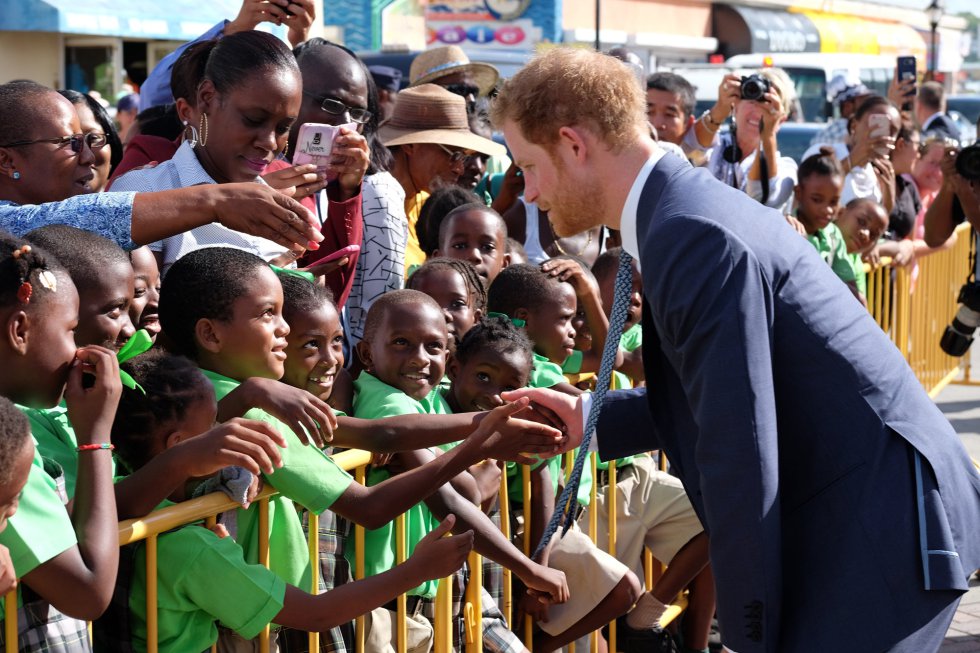 Click "next" to have a look at some more activites the Prince did during this trip.